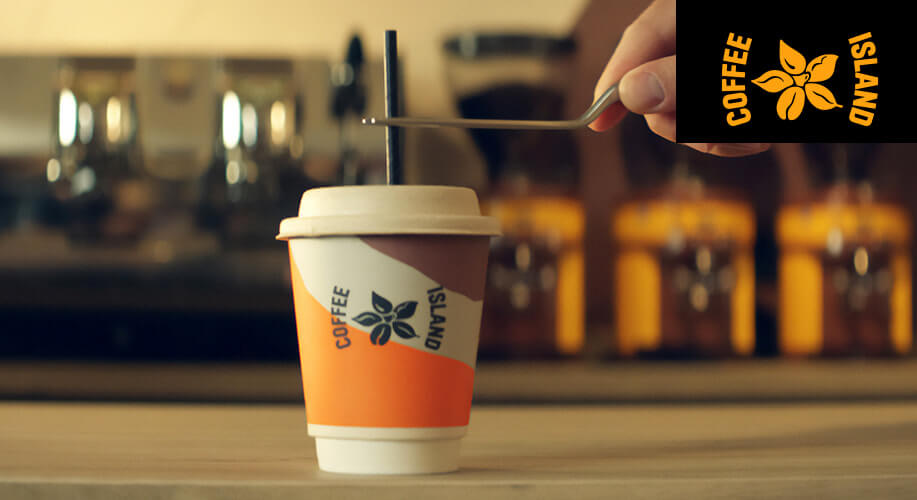 Coffee Island: The new yellow Rewards Program Partner
We welcome Coffee Island, the new yellow Rewards Program Partner.
Since 1999, Coffee Island has been offering high-quality coffees from around the world, each with its own story, that evolves daily from the bean to the cup of thousands of consumers.
It has a network of 431 stores, that spreads to 52 prefectures and 97 cities in Greece and another 55 locations abroad, making it the No1 coffee shop chain in the Greek market today.
True to the philosophy of democratizing specialty coffee, Coffee Island continues to "serve" its mission consistently. 90% of the coffee is imported directly from the farms. The company supports direct cooperation with individual producers or cooperatives of the coffee-producing countries. In this way, it is placing direct trade as a pillar of its corporate culture and action with its explorers constantly seeking, around the world, for farms that hide unique beans, aromas, and coffee stories.
At Coffee Island, except from unique varieties of specialty coffee, choices of hot and cold drinks, you will also find a wide range of delicious savory and sweet side dishes, as well as coffee grinder products and accessories to make your own coffee.
Besides its huge network, Coffee Island, also provides a user friendly e-shop https://www.coffeeisland.gr/, and a practical application, the My Coffee Island App. Through these two electronic platforms, you can easily and quickly order what you need for home or office delivery or, if you prefer, with direct collection from the store of your choice.
Learn more about the new Rewards' Program Partner and the ways to earn and redeem yellows here.