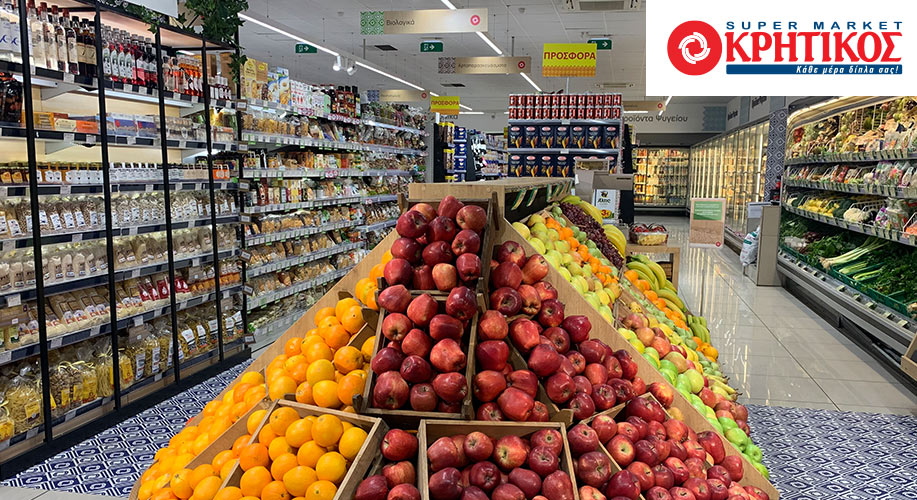 Super market KRITIKOS: The new yellow Rewards Program Partner
We welcome super market KRITIKOS, the new yellow Rewards Program Partner.
The vision of the supermarket chain KRITIKOS is to stand next to customers, employees and local communities, creating a caring environment for everyone.
For this reason, KRITIKOS, from 1948 when the first store was founded by Andreas Kritikos in Aegina until today, listens to the needs of every region, but also of every person, offering only the best.
Thus, through the creation of a classic grocery store, KRITIKOS offers daily, to local communities throughout Greece, everything they need, while providing them with friendly and humane service.
In the chain of supermarkets KRITIKOS you will find everything you need: Quality, variety & service! Every product on the shelves of KRITIKOS meets the strictest quality standards. While in terms of variety, you will find a wide range of products of Greek and international origin. Finally, KRITIKOS invests in the human factor, creating relationships of trust with the customers who choose it daily for their purchases.
A constantly growing company, KRITIKOS, currently lists 370 supermarket stores and employs more than 2,500 employees nationwide. At the same time, it has a friendly and functional e-shop, in which you will find the same variety and quality of products.
The supermarket chain KRITIKOS is the ultimate choice for you to do your daily shopping, and to earn and redeem yellows!
Learn more about the new Rewards Program Partner and how you can earn and redeem yellows here.