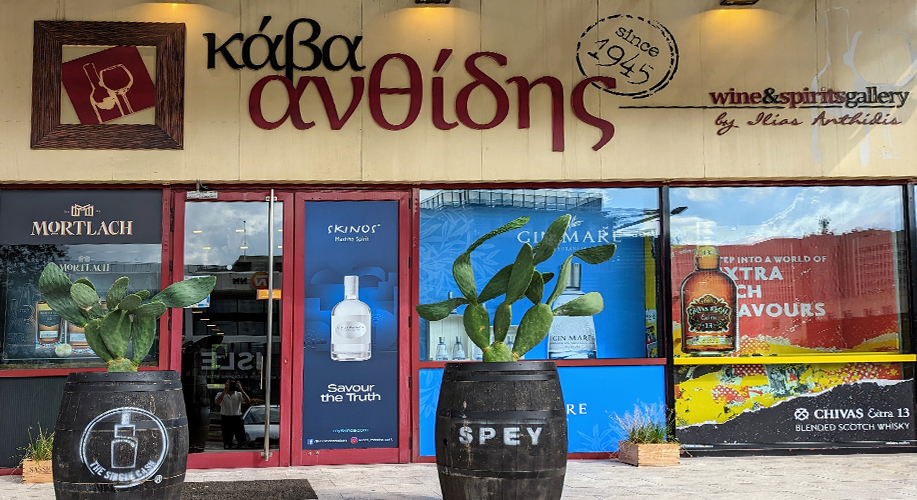 CAVA ANTHIDIS: The new yellow Rewards Program Partner
We welcome CAVA ANTHIDIS, the new yellow Rewards Program Partner.
Since 1945, CAVA ANTHIDIS has been a point of reference for lovers of good drink and wine. They were among the first companies to officially import and market well-known brands in Greece.
In the 1990s, CAVA ANTHIDIS developed into one of the most important wholesale beverage companies in Greece with nationwide distribution, exclusive imports of world-famous brands and a pioneering retail store. Characteristic of the era is the slogan:
"If you don't find it at CAVA ANTHIDIS, you won't find it anywhere.".
Since the beginning of 2000, the third generation of CAVA ANTHIDIS has been dynamically continuing the family business with the development of two more stores in central parts of Athens. It now has three retail stores in Maroussi, Kolonaki and Glyfada, which are reference points for good wine and quality spirits. On the shelves of CAVA ANTHIDIS, there are more than 3,000 wine labels from Greece and all over the world, premium spirits and a specialized whiskey section including unique single cask bottlings.
It has also developed a well-equipped online store with the possibility of delivery throughout Greece and abroad.
Learn more about the new Rewards' Program Partner and the ways to earn and redeem yellows here.